Handicraft in Tuscany: A History
Handicraft in Tuscany has always been one of the most important activities for the economy of the region. Just think that during medieval times Tuscany was one of the regions that most produced and exported its products, as draperies, fashion clothes, jewellery, etc. Today handicraft in Tuscany continues its tradition, at the same time innovating and trying to build new forms of expression. Some of the most important handicraft productions are: the ceramics of Montelupo, alabaster of Volterra, the terracotta of Siena, the jewellery of Florence, and much more. A holiday in Tuscany represents the possibility to discover the handicraft of this land, products created by the work and wisdom of men. Handicraft in Tuscany is a mix of innovation and traditions, belonging to the past on one side, but always looking toward the future. Tuscany is also home to many craft exhibitions, including: the International Handicrafts Fair, in Florence between April and May; the "ArtigianInPiazza" in Figline Valdarno, in May; and the "Fair of handicraft" of Arezzo, every first Sunday of the month.
Handicraft in Tuscany: ceramics
Tuscany boasts an ancient tradition of ceramics, particularly the area of Montelupo in Florence, which is dated back to the year 1000. The centre is specialized in the production of glazed pottery, enriched with unique shapes and patterns. In addition Montelupo, important centres for ceramics handicrafts are also Bacchereto village of Asciano and Pontedera. The Tuscan ceramics are famous for their enamel to the decoration, their colours and their shapes. Even today the handicraft in Tuscany is rich and varied, and the tradition of hand-painted ceramics continue in many shops in al the Tuscany.
Handicraft in Tuscany: alabaster
The alabaster is part of the handicraft in Tuscany. Volterra is the main city for this type of handicraft, famous throughout the world for his artworks in alabaster, which now cover an infinite range of objects: vases, statues, bookends, glassware, urns, cups, boxes, lamps clocks, sacred art objects and many others.
Handicraft in Tuscany: Terracotta
Another typical product of the handicraft in Tuscany is terracotta, especially in Val d'Elsa, region that is rich in clay. The craft of pottery has begin to assume an increasing importance, because in addition to the production of construction materials, as bricks, the clay is also used to produce furniture for home and garden ornaments, such as statues and vases. Centres are important Pienza, Poggibonsi, Impruneta and in general all the Chianti region, where craftsmen work since centuries with the same passion as ever.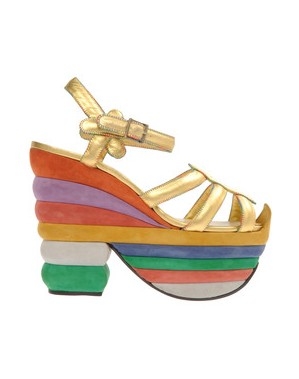 The handicraft maintain alive the oldest traditions and craft activities, like a memory of the entire population
Handicraft in Tuscany: shoes
Among the most flourishing handicraft in Tuscany, there is the hand made footwear productions. Tuscan hands made shoes are some of the most demanded in the world, exported from Japan to America. This sector in Tuscany consists of many centres and skilled craftsmen, especially between Siena to Florence, continuously innovating and creating new designs and new lines of fashion in footwear